Mon 18 Aug 2008
Techlife hits the road every so often for time away from our main office. In the past our mobile smartphone was the only link back to the office. As we await the HTC Dream, an Android powered smartphone from Tmobile (Editor's note: this was just given the greenlight!) and Google, we find more and more reason to stay connected using a laptop with broadband access.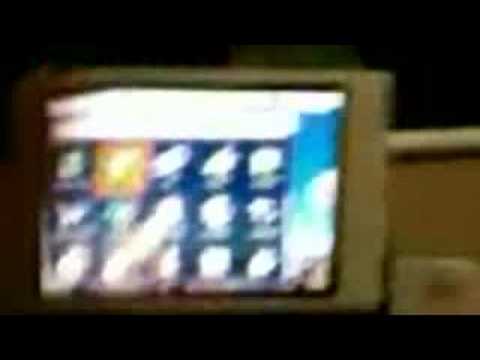 For a recent trip to a tiny coastal getaway, we did a quick check of free wi-fi, and pay-as-you-go wifi and came up empty. But this lack of wi-fi turned into the ultimate turn of good fortune.
Techlife got to try two amazing services, Verizon Mobile Broadband and Rovair. Verizon has had mobile broadband, in the form of a card or USB for laptops for a few years. Rovair is a startup offering a turnkey solution for renting broadband cards and a data package.
We visited Rovair's site a few weeks prior to travel to rent our card. Prices vary based on length of time and they do offer rush processing. We initially chose "let Rovair select broadband for me" which lets them choose between Sprint and Verizon. They do offer links to both Sprint and Verizon coverage maps for mobile broadband. In the long run we ended up with a Verizon card. (see below)
Their staff answered questions quickly and was helpful in explaining we needed to download some software from Verizon. The software was available for Mac and PC. When the card arrived, it plugged right in and a few moments later the laptop was on online. Easy.
We of course put the card through its paces by working in the car on the way, and then once we arrived. Verizon's service was so fast and easy that if not for their monthly limits, of 5 GB data usage, it might be a perfect permanent (in the office) new option for us. Before we knew the limitations we considered a mobile broadband router, as we could pop out the card to use while on the road.
Rovair passes on the limitations to 1 GB per week of rental, pro-rated for rentals of less than 1 week. As heavy users we came just shy of 1 GB of usage in much less than a typical work week, after all it was a vacation. We were also cautious to not stream video or music and we still came pretty close.
Returning the card to Rovair was easy, just drop it into the provided UPS envelope and drop it off. We were a little sad to see the card go. We will be certainly considering Rovair in the future for our traveling needs. It really makes a world of difference.
And if Verizon changes their plans for heavy users we might consider a card for the office.
Overall: Rovair makes renting mobile broadband easy. While not likely cost effective for the casual user, any small business owner who wants to be connected while on vacation, on-site, at a trade show or sales meeting should consider renting their high speed access. Request Verizon as friend who rented disliked the Sprint coverage in their area.
Have you ever used your cell phone tethered as a modem? Let us know in the comments . Was it easy? Fast?